Villager Sun Oven : Improving Quality of Life Worldwide

Villager Sun Oven, LLC. is committed to providing an alternative to cooking with wood and charcoal in deforested developing countries that have been blessed with an abundance of sunshine. Support healthy nutrition for the underserved with no deforestion or health risks.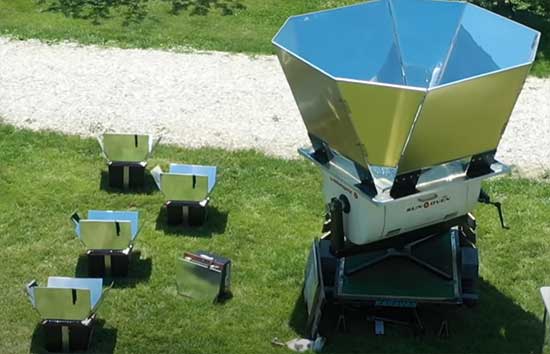 The VILLAGER SUN OVEN can have an enormous impact on the everyday life of millions by:
Reducing the demand on forests.
Reducing health hazards.
Improving women's conditions
With sunshine alone, the Villager Sun Oven is capable of baking over 28 loaves of bread per hour. A single solar oven can cook up to 1,200 meals a day.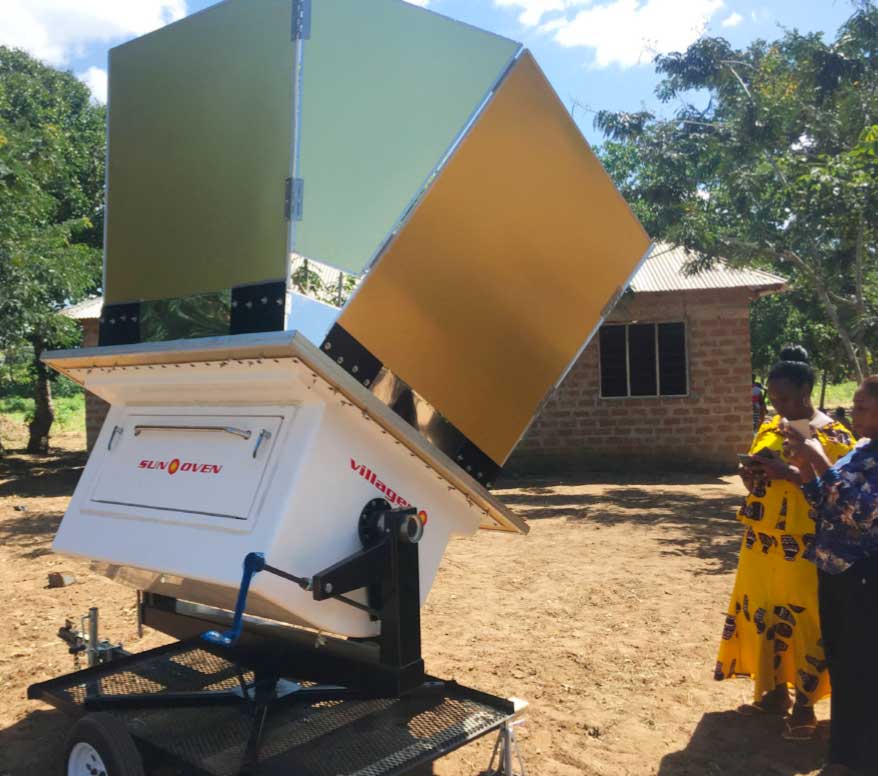 Feed the World Effectively
The Villager Sun Oven can bake over 200 loaves of bread in 8 hours. It can feed over a thousand people a day. And what can it cook? Nearly anything. From perfect fluffy rice to large pots of rustic stews, the Villager Sun Oven is endlessly adaptable to all cuisines and ingredients, as has been proven in over 55 countries.
The Villager Sun Oven makes life better in small communities and large relief efforts around the world. It does so year after year after year, because these units are made to last decades.
If you need to feed a village, we can help. The Villager Sun Oven is your answer to emissions-free cooking in a climate-changing world, anywhere that fuel, electricity, and water are uncertain.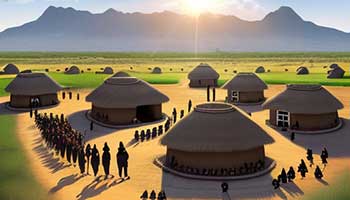 Mission Ready
Designed to be mobile and able to be deployed by land or air to remote locations, the Villager Sun Oven is ready to perform as needed. The VSO is mounted on a lightweight trailer and can be pulled by everyday vehicles.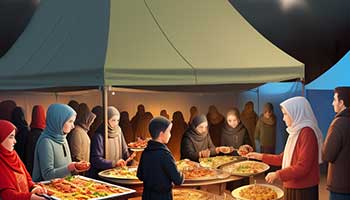 24/7 Day or Night
Even though primarily a solar oven, the Villager Sun Oven can be powered at night using propane. This allowes for 24-hour performance. Perfect for disaster relief, refuge camps and anywhere the power grid is unreliable.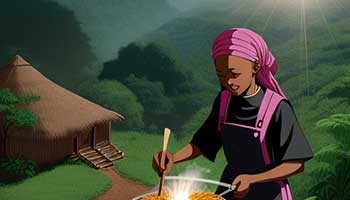 Anyone Can Cook
With no gauges, meters, or moving parts, there are no language barriers or complexities limiting who can operate the Villager Sun Oven. With solar cooking there is no danger of fire or burning food. 
See How the Villager Sun Oven Improves Quality of Life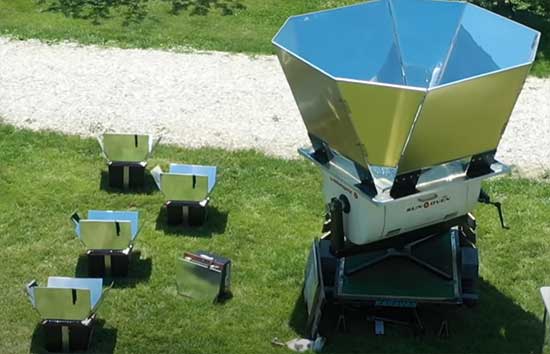 Join our mission. Volunteer, Donate, Advocate. Get Started Today.
Email: media@villagersunoven.com